The bank account balance is the amount of money you have in your account. This is the amount you can withdraw from your account.
If you have an account with Canara Bank and want to check its balance. So today we are going to learn the process to check Canara Bank account balance.
In fact, we can't call it a process as there are a number of different ways you can use to do it. You can use your debit card, missed calls, mobile banking, and online banking, etc. to check it.
Ways to Check Canara Bank Account Balance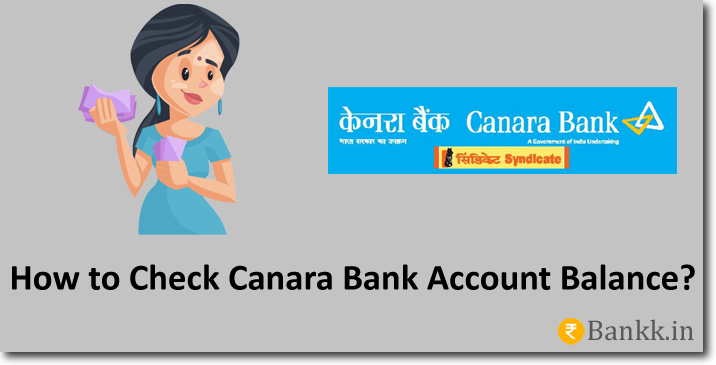 By giving a missed call: You can check your Canara Bank balance by making a missed call to 9015483483. As soon as the call ends, you will receive an SMS from the bank with your account balance details.
Using Internet Banking: To check your account balance online, you must visit Canara Bank's official website → Log into your account → Select your bank account number → Check the balance.
Using the Mobile Banking Application: If you like to use the Mobile Banking application, this method is for you. Simply install the official Canara Bank mobile banking app. Log in to the app and press "View Balance" to check your account balance.
Using a Debit Card: Go to any ATM → Insert your Canara Bank debit card → Select your preferred language → Enter your PIN number → Choose the banking option → Select Balance inquiry to check the balance of your account.
Using the Bank Passbook: Take your Canara Bank passbook and go to your branch. Submit your passbook for printing or entry. Collect the book after entering. Your remaining account balance will be printed on the last line of the passbook.
By calling customer service: Call Canara Bank customer care at 1 800 425 0018 and select the IVR option to check your balance. The IVR system will tell you the remaining balance in your account.
Using a Bank Account Statement: Get your latest Canara Bank account statement using online banking or mobile banking. Open the statement, your account balance will be printed in the statement.
Conclusion
These are the different ways you can use to check your account balance. By the way, the fastest method to check your balance is by using the missed call method.