If you want to get the details of the last few transactions and your account balance. Then the mini statement will help you get that in minimum time. Today I will tell you the different ways you can use to get Canara Bank mini statement.
Some of the ways are totally free whereas some of the other ways are partially free. If you are using missed call banking, mobile banking, internet banking, etc. the bank will not charge you anything. But in case if you are using your debit card. Then the bank might charge you if you have used all your free transactions.
Ways to Get Canara Bank Mini Statement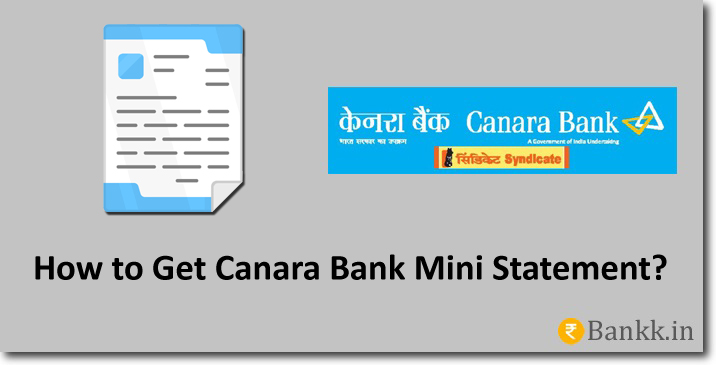 Missed Call Service: To receive your Canara Bank mini statement, simply give a missed call to 09015734734 using your registered mobile phone number. As soon as the call ends, you will receive an SMS from the bank containing your statement.
Mobile Banking: Install the official Canara Bank mobile banking on your smartphone. This app is available for iOS and Android users. After installation, log into the app and select your bank account number to view all recent transactions.
Online banking: You can use Canara Bank's online banking services to view your latest transactions. To get the details to visit the bank's official website → log into your account → Select your bank account to view the mini statement.
ATM services: Go to any ATM → Insert your debit card → Choose your language → Enter your PIN number → Select the mini statement. The machine will give you a printed receipt containing details of your latest transactions.
E-Passbook application: Canara Bank e-Passbook is an application published by the bank which acts as an electronic passbook. All you need to do is install this app → log into your account → select your bank account to view your statement.