It is very important to have a nominee for your bank account. If you haven't added it yet, you might run into problems in the near future. So, to avoid such problems, you can add nominee to Canara Bank account.
You can do this online using internet banking and the official mobile banking app. The bank does not charge you anything to update this information on your account.
Before adding a new nominee for your bank account. You also have the option to view the details of the current nominee. (If you have any)
If you wish, you also have the option to change the nominee of your account. The process is the same as what is explained below in this article.
Ways to Add Nominee in Canara Bank Account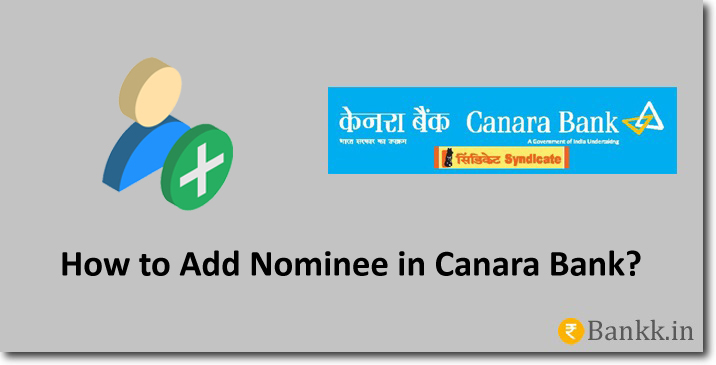 Using Internet Banking Services: Visit Canara Bank's official website, log in to your account by entering your Customer ID and password.
Now click on "Services", then select "Accounts & Profile" from the services menu. This is the first option you can find in the menu.
After that, click on "Nominee Maintenance". Your default bank account will be selected. Click the "Modify" button.
Now enter the details of your new nominee, like name, relationship with you, date of birth, email address, and mobile number. Once you have entered all the details, verify all the details that you entered.
If everything is correct, click on the "Continue" button. You will now need to enter your transaction password and the OTP which will be sent to your registered mobile number. Finally, click on the "Submit" button.
Using Mobile Banking App: Open the official Canara Bank mobile banking app. Log in to the app by entering your account details.
Open the app's "Main Menu" and select "Accounts & Profile". Now select "Nominee Maintenance" and press the "Modify" button.
Enter the details of the new nominee and press the "Continue" button. Authenticate and your new nominee details will be updated in the account.
By Visiting Home Branch: Go to your Canara Bank home branch with your identity proof document and bank passbook.
Request a nominee details update form. Fill out the form with all the required details, such as your name, account number, and nominee details. Sign the form and submit it to the bank.