If you run out of cheques, you don't have to worry. You can ask the bank to send you a new Cheque Book and it's pretty straightforward. Today we are going to discuss the complete process by which you can request a Cheque Book from Canara Bank for your account.
There are several ways to request a new Book. But the main thing that you need to keep in mind is. Banks do not issue the book for free. There are fees that you have to pay to the bank. These charges are automatically deducted from your account balance.
These charges will appear on your account statement as well as on a mini statement. So before asking the bank for a new book. I recommend that you contact the bank and ask how much you will be charged. The fees are not mentioned here because the bank reviews them quite often.
Ways to Request Cheque Book from Canara Bank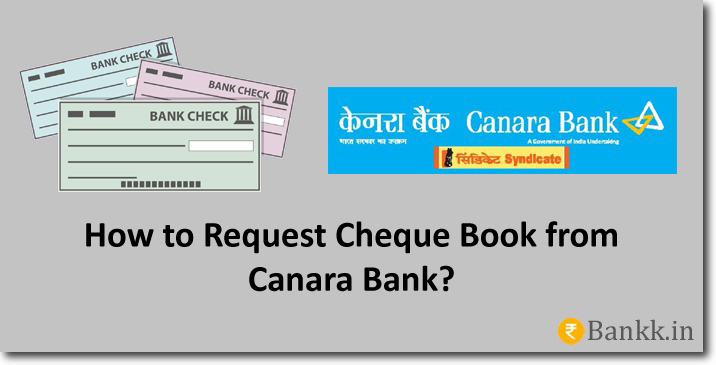 Online banking: You can apply for or request a new Canara Bank Cheque Book online using online banking. Open the bank's official website → Login with your username and password → Click on Services → Cheque Book request → Enter the number of leaves you want → Select your bank account number → Click on the "Send" button.
Mobile banking: If you don't want to use online banking. Then you can also use the bank's mobile banking app to request a new book. To do this, open the bank's mobile banking app → Login to the app → Tap on Requests → Cheque Book request → Tap on OK for the confirmation message. Your request for a new book will be sent to the bank.
Customer Care: Call Canara Bank Customer Care on 1800 425 0018. Use the IVR option to speak with the bank's customer care executive. Tell the executive you want a new Cheque Book, how many leaves you want, ask about the charges. Your new book will be sent to your registered address.
Conclusion
The bank will send you a new book to your registered address. You will receive it within 15 days.