If you have an account with Canara Bank, you can enjoy the benefits of all the bank services. One of these services is the email statement service. Today we are going to learn how to subscribe or activate Canara Bank email statement.
There are different ways to subscribe to the Canara Bank statement by email. You can do this online by using Internet banking, calling customer service, and also by visiting your home branch. I recommend that you use internet banking to activate it.
Ways to Activate Canara Bank Email Statement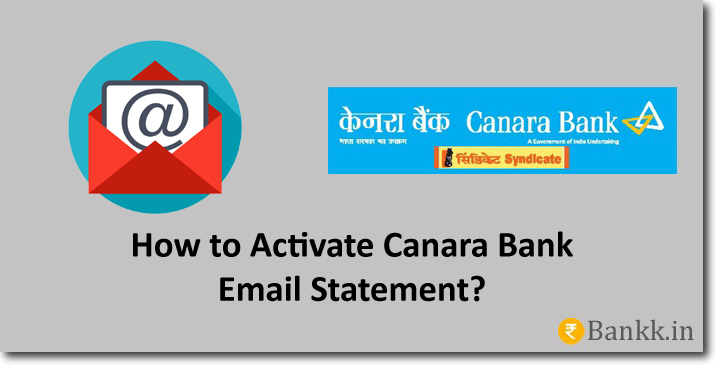 Using Internet Banking
Visit the official Canara Bank website. Log in to your account by entering your customer ID and password. Once logged in, click on "Services".
After that, select the option "Subscribe to account statement by email" in the services menu. A new web page will open in front of you.
Now choose the account number for which you wish to receive the statement by email. In the end, choose the frequency of the statement, select the start date and click on the "Confirm" button.
Here you have to note one thing and it is. To activate this service, you must ensure that your email is registered in your bank account.
If you haven't. Then you will get an "Email ID not updated" error message. You can learn how to update your email address in Canara Bank here.
By Calling the Customer Care
Call Canara Bank customer service on 1800 425 0018. Choose the IVR options that will connect your call with the bank's customer care executive.
Once the call gets connected, tell the executive that you want to subscribe to the email statement of your bank account. Help the executive select your account number.
Confirm your account details and choose how often you want to receive the statement.
By Visiting Home Branch
Take any one of your ID proof documents and visit your Canara Bank's home branch. Speak with the bank employees and tell them that you want to activate email statement for your account.
Provide your account number, show them your ID proof document, and you are done. The bank will activate the e-Statement service for your account.